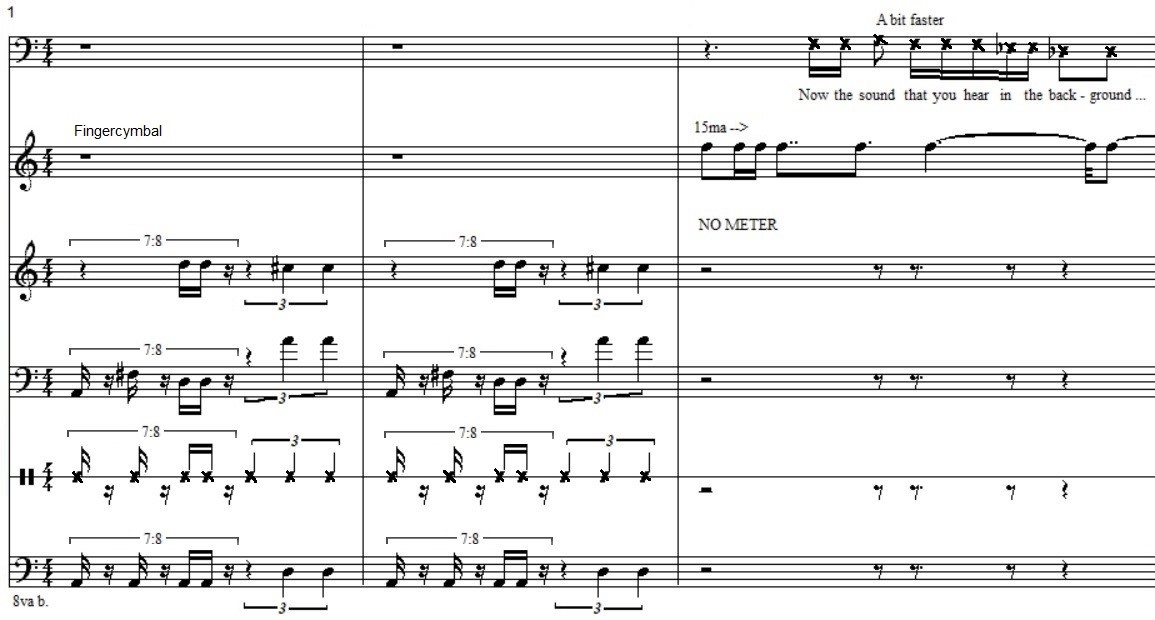 Smell my beard, 0:00-0:06 (Duke, Zappa). Transcription: KS (update winter 2022, deposited at the I-depot, The Hague), with some elements taken over from below.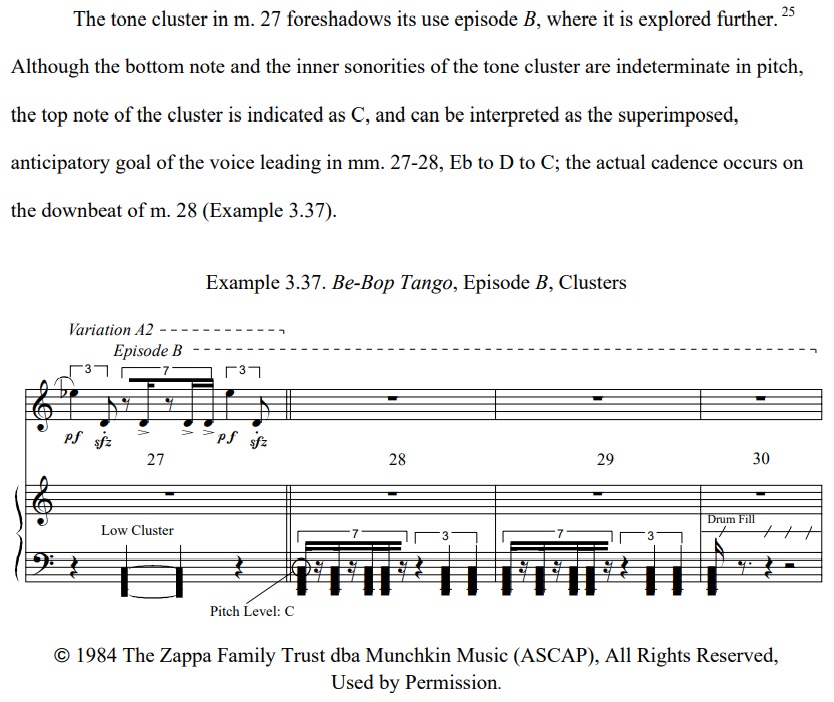 William Price. An analysis of the evolution of Frank Zappa's Be-bop Tango, page 167. Bars 27-30 from the initial score of The be-bop tango with a little from the analysis above it.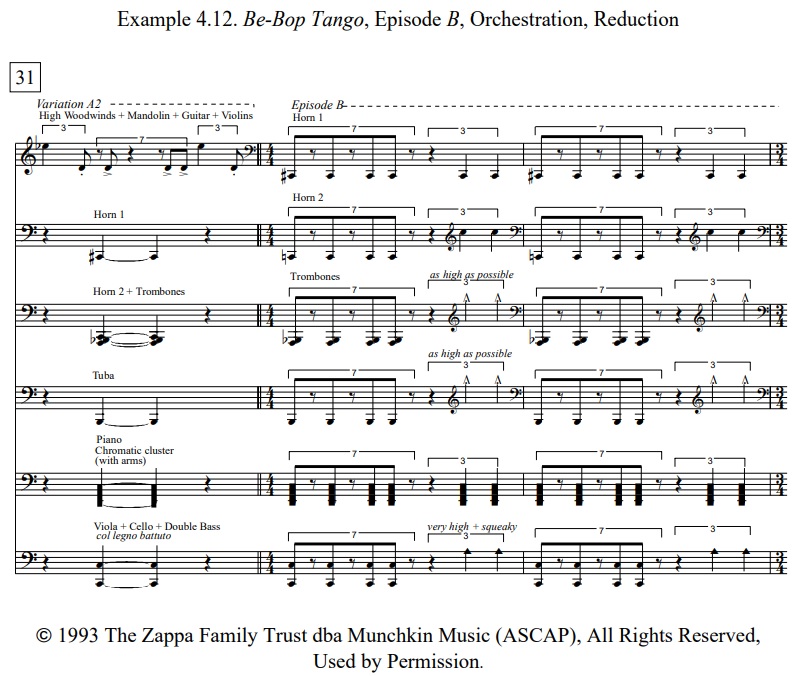 Idem, page 230. Bars 31-33 from the Ensemble Modern version (arranged by Ali N. Askin).
Back to YCDTOSA Vol. II - A Token of his extreme

Back to the main menu