DVDs AND MOVIES
Zappa's interest in filmmaking dates from the early sixties. The demonstration of a film was part of the Mount St. Mary concert from 1963 and next he started working on a science fiction movie called "Captain Beefheart versus the Grunt People", that never was realized. The films - scripts, concert footage and more - that got completed are:

- Timothy Carey: The World's Greatest Sinner, 1962 (soundtrack by FZ). Zappa admired Carey's movies and contacted him by simply walking into a set he was working on. Carey told Zappa he needed music for a low budget movie he was doing. Since Zappa was prepared to do it for free, a deal was made. It included orchestral works with the Pamona Symphony Orchestra and some rock band music. The title track got released as a single in 1963. The movie is available on videotape. See the Movie scores section of the main menu for examples from the soundtrack.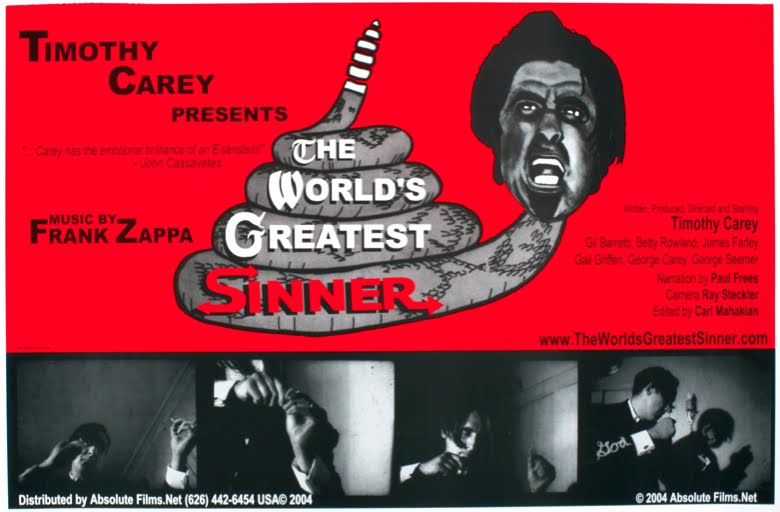 - Don Cerveris: Run Home Slow, 1965 (soundtrack by FZ). A low budget cowboy movie, starring Mercedes McCambridge. Of this soundtrack various sections have been released on CD. The quality of the tapes, recorded in 1963, is fine. See the Movie scores and Orchestral favorites sections for examples.

- Burnt Weeny Sandwich, 1969. A short 18 minutes documentary about the Mothers including the 1968 Berlin concert, that ended with a riot. There was police present backstage in advance and during the concert some rebellious students started shouting "revolution". Zappa responded with "no, evolution" and when things were getting uptight, the Mothers were forced to withdraw themselves. The footage was shown to L.A. students in a college hall, with Zappa present for a debate. Parts are incorporated in the later Uncle Meat movie. See http://globalia.net/donlope/fz/videography/Burnt_Weeny_Sandwich.html for its content and some screenshots like below.





- 200 Motels, 1971. In 1970 MGM was prepared to offer Zappa a limited budget for making his own movie. It was shot in London in five days at the beginning of 1971. The music includes an almost absurd variety of chamber music, orchestral pieces and rock band songs. The conditions are often described as chaotic and the meaning of the film as inunderstandable, but that depends on how you look at it. It was Zappa's dream to realize this overall piece of art and he was going to finish it one way or the other. Not even half of the script got filmed and the bass player walked out just before the shooting, but Zappa kept his head cool and focused on what could be completed on the spot. The result is an entertaining movie made up of episodes about a group on tour. Below Ringo Starr as Frank Zappa (MGM movies).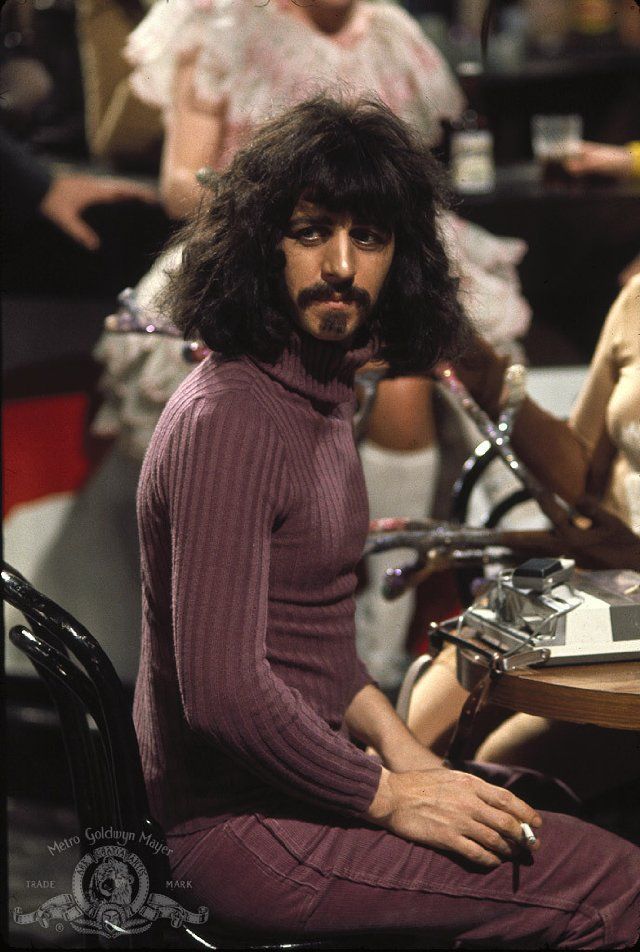 - Baby Snakes, 1979. This is Zappa's second film to reach the cinemas. It's build around the Palladium concerts he gave in New York in 1977 with additional clay animations by Bruce Bickford, cartoons, interviews, repetitions and back stage stuff. It lasts almost three hours, including the most of one concert. The movie was completed in 1978 along with the preparations for the upcoming Sheik Yerbouti album. It got reserved reviews at first, I guess because the critics were in many cases unfamiliar with Zappa's music. Then three hours is asking too much. As a concert movie for people who enjoy Zappa's music, it's excellent.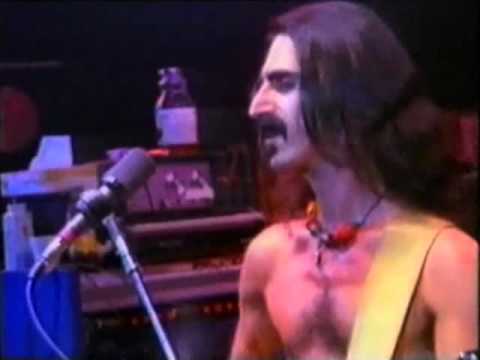 - The Dub Room Special, 1984. A video compilation, made up of two TV specials and once more clay animations by Bruce Bickford. The first TV special dates from 1974. The other is the concert MTV broadcasted in 1981 as "You are what you is", featuring Zappa dressed in a purple overall during his New York Halloween concerts. It has some additional interview material about the making of the video itself. The bonuses on DVD include a Valley girl documentary and a Dancing fool clip.

- Does Humor Belong In Music?, 1986. A straightforward concert video of the 1984 concert Zappa gave at The Pier in New York. Regarding the program it overlaps with the CD of the same title and YCDTOSA, but these are the specific executions of the songs at this concert. Spread out over this video, the mentioned CDs and Guitar, some 4 hours of the 1984 concert program are available, quite a lot. The video includes two short interview sections, one about Zappa's permanent diet of coffee and cigarettes, the other about what is required to become a Republican.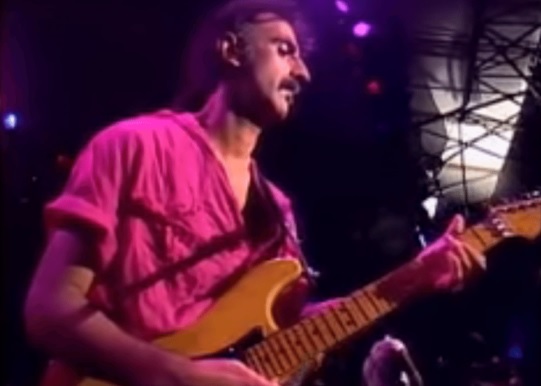 - Video From Hell, 1987. In this year Zappa set up his company Honker Home Videos in order to finish off footage that he had in his vault, but that never had reached the cinemas. Video From Hell is a compilation of the previous and upcoming material, as well as episodes of its own.

- Uncle Meat, 1987. The idea for this movie originated from filming the Albert Hall concert of 1968, featuring members from the BBC Symphony Orchestra. It included a little plot about the band splitting into educated score reading musicians and normal rock and roll players. The script for the second part of the movie was to be played by the Mothers and their associates, but Zappa was unable to raise enough funds to complete the movie. The last version of the script was about a monster called Uncle Meat (Don Preston) and a girl, who gets horny be being rubbed in with meat. It shows Zappa's permanent interest in bizarre forms of sex, also present in Joe's Garage and Thing-Fish. He could finish the movie as a video in the eighties with some complementary recent material.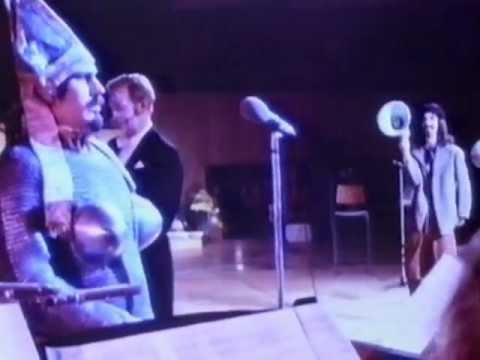 - The True Story Of 200 Motels, 1987. During the five days that were available for shooting 200 Motels cameras were running all the time. Eventually Zappa edited two hours for the movie. The costs had passed a bit above budget, so in order to save some money all the remaining film tape got reused. Nevertheless Zappa was able to compile this documentary about the making of 200 Motels by making use of footage from before and after the actual shooting of 200 Motels. It includes performances by the 1971 and 1973 band.

- The Amazing Mr. Bickford, 1987. This one is all about the work by Bruce Bickford as it was included before in Baby Snakes and The Dub Room Special. It is accompanied by Zappa's modern music with the L.S.O. and the Ensemble Intercontemporain.

- Classic Albums series: Overnite sensation/Apostrophe ('), 2007. Documentary DVD with Dweezil Zappa behind the mix panel presenting these two good selling albums from the seventies. It features many interviews with the persons involved in making these albums and includes two unreleased live performances. The first is Montana from Roxy, 1973. The second is I'm the slime, taken from the bands appearance at the Saturday Night TV show, 1976. Dweezil lets us hear some of the individual tracks that the songs are made up of.
Ruth Underwood shows her copy of the score of "Rollo interior", the instrumental section of "Father O'Blivion" and demonstrates Zappa's use of 2-chords (called sus2/4 or (incomplete) 9th chords in this study). The opening of "The idiot bastard son" she plays, can be found in the Songbook, page 103.




- The torture never stops, 2008. This DVD is a more complete form of the 1981 Halloween MTV concert with 27 tracks (including the bonus). It was a collaboration between the then just started MTV channel and Zappa. Since the broadcasting of the show was authorized, you can sort of say that a DVD edition of it also can be seen as an original Zappa release. A third of it is also known via other sources (The dub room special, YCDTOSA and the As an am bootleg). Both the early and late show on Halloween got filmed. They had completely different setlists, so the filmed amount was still much bigger.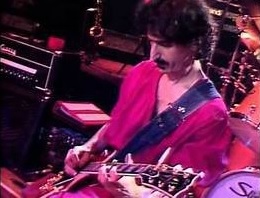 Though it goes back over 30 years in my memory, I recall a funny Egyptian like dancing movement Zappa made during the concert as shown on Dutch TV. I didn't encounter it on the DVD and I think it stemmed from a Dancin' fool performance, though I'm not sure about that.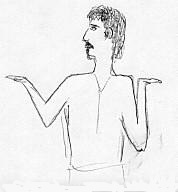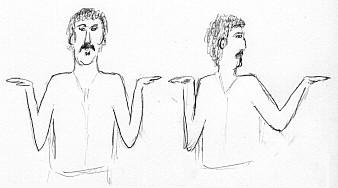 Sketch of a dance movement Zappa did during the MTV concert. Go from left to right and then backwards again. Do it a couple of times.

- A token of his extreme, 2012. This is the KCET TV special in full, from which half was taken for the Dub room special DVD from above. As an extra it contains Zappa's appearance at the Mike Douglas show from 1976.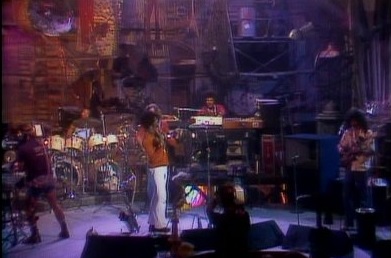 - ZFT: Roxy, the movie, 2015. The Roxy concerts of 1973 got filmed by three cameras, but eventually nothing was done with the material in its aftermath. The reason appears to have been one of a technical nature, as explained in the CD booklet. Something went wrong with the synchronicity of the music and the pictures. Later on Zappa included a few parts from it is his eighties videos. The ZFT released a trailer in 2005 on the Baby Snakes DVD release. In 2006-2007 two pieces were shown during the Zappa plays Zappa concerts, featuring Montana and Dupree's paradise, with Bruce Fowler decomposing his trombone. You can (or could) download them at www.zappa.com.
In 2015 the job of resynchronizing the footage got completed by John Alberian and a larger release on DVD became possible. It's impossible to say what Zappa would have done with this material if this work could have been completed during his life, but this DVD captures the atmosphere of the Roxy concerts very well. At various points this DVD follows the Roxy album. There are no new titles included, but a number of songs haven't been released before in the version played at Roxy.

- Eat that question, 2017. A collage of interviews and concert outtakes, covering all of Zappa's career. It's not a ZFT release, but endorsed by them. This documentary was also presented in a number of cinemas as part of film festivals. It's subtitled "Frank Zappa in his own words" and the first official release of this type.

- Summer 1982, when Zappa came to Sicily, 2013-7. A documentary about the Zappa family visiting Sicily. They are hosted by Massimo Bassoli, talking about the 1982 concert at Palermo and visiting Italian relatives from Frank Zappa's father's side. First broadcast in 2013 on Italian TV and made available to the public in 2017.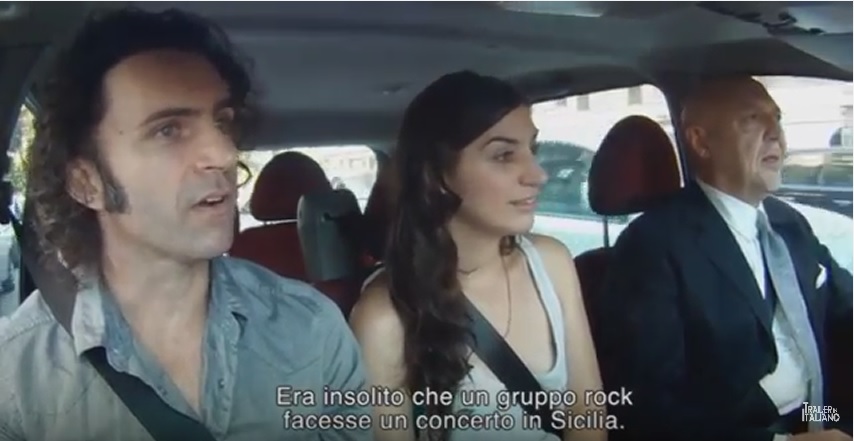 Screenshot from "Summer 1982, when Zappa came to Sicily" with Dweezil and Diva Zappa and Massimo Bassoli driving.

There are various more concerts and TV performances that got an authorized broadcasting, so possibly this is just the beginning. Copies circulate in the bootleg circuit and on Youtube.


Unofficial DVDs

- Frank Zappa and the Original Mothers of Invention, 1967-69. A film made and distributed by Ed Seeman personally on e-bay. Ed Seeman worked with Zappa for the Uncle Meat movie. When this project halted, he got Zappa's permission to compile a film from the tapes he shot himself and to use Zappa's music from the albums from these years to accompany it.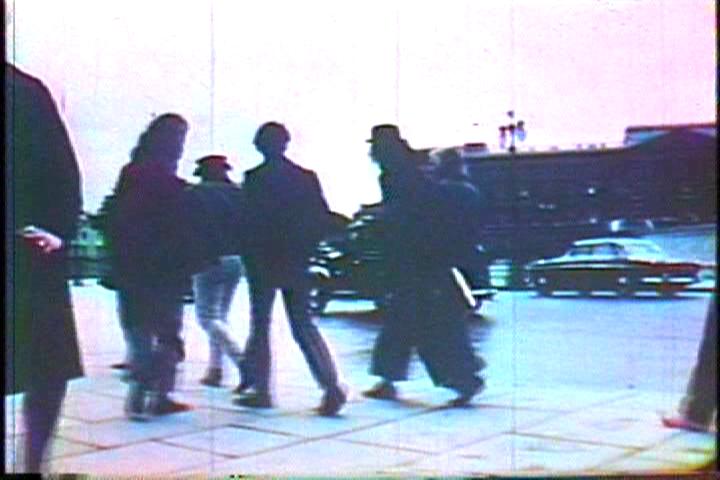 - Frank Zappa and the Mothers of Invention in the 1960s, 2009. A documentary about the early Mothers of Invention, mostly done via former group members and journalists talking recently about the albums from the 1960s and how it was working with Zappa. Art Tripp, Bunk Gardner, Don Preston and Jimmy Carl Black get ample opportunity to express how they experienced this period. It's well done and a sort of a tribute to this band. To a point you could say they are entitled to such a DVD, especially since it turned out to be Jimmy Carl Black's last chance to do so.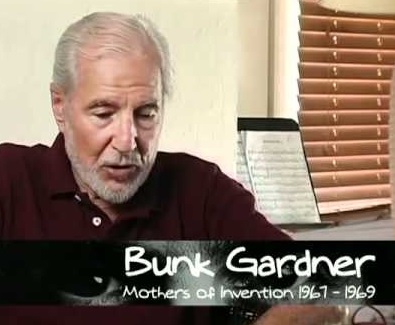 - Various TV broadcastings. There is a handful of DVDs circulating with material from Zappa's TV appearances on them. I don't how the contracts for these shows and documentaries were made up, so I can't tell which are legal or who should take the necessary steps if they are not (the ZFT or the TV station in question). Some are of bootleg quality, possibly taken over from old home-made videotapes of the original broadcast, others are better palatable. The following are sold openly:
- Live transmissions (Saturday night live). Quality: poor.
- Live in Paris 1980. Quality: mediocre.
- Zappa in Barcelona (1988). Quality: good.
- The yellow shark (1992). Quality: good.
Copies from radio broadcasts exist too, like the Berlin 1978 concert double CD.




Zappa in Paris, 1980