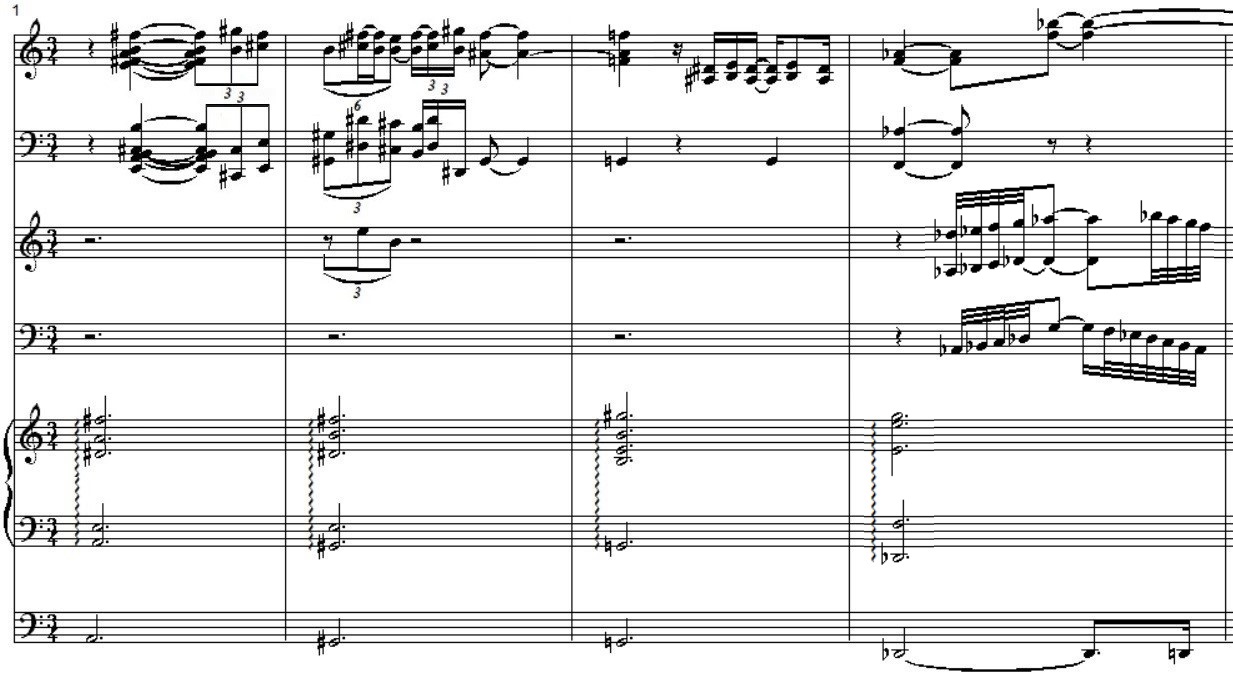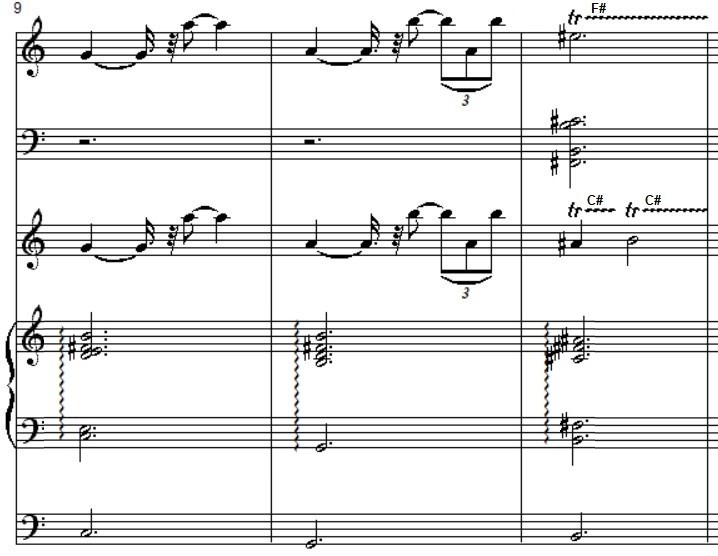 It must be a camel, section. Transcription: KS. This is the example from below at the bottom, totally renewed in 2022 after the ZFT had released the recording of the basic tracks on The Hot rats sessions. The arpeggio notes should be played in a manner as below, the version for the midi file:
- Bars 1-5, 7-8: starting at the end of the preceding bar and landing on the highest note in the current bar.
- Bars 6, 9-11: on beat.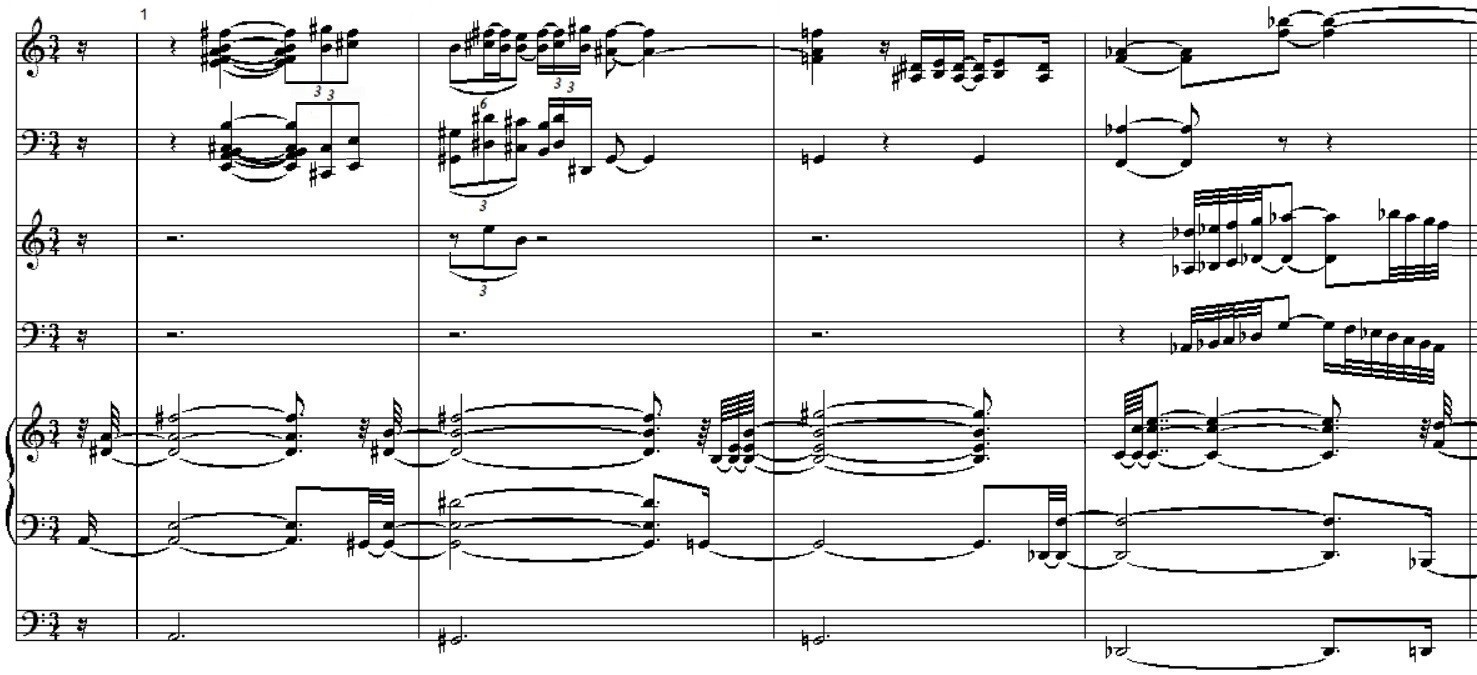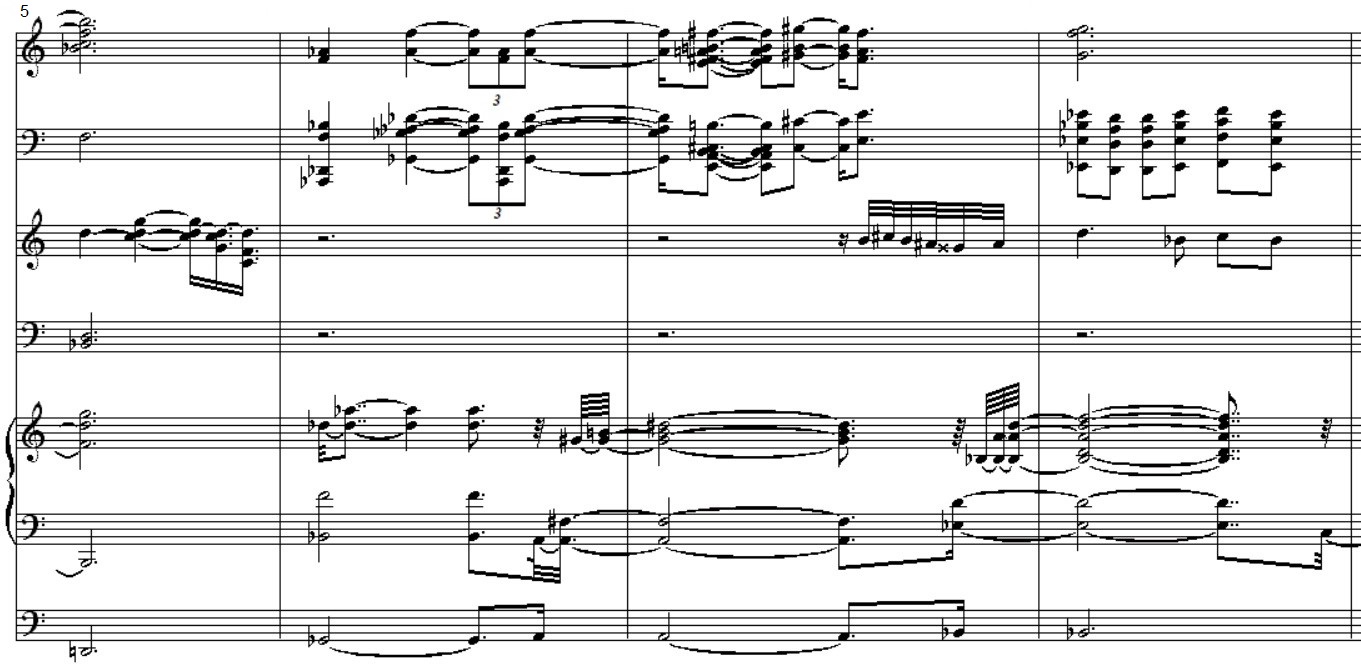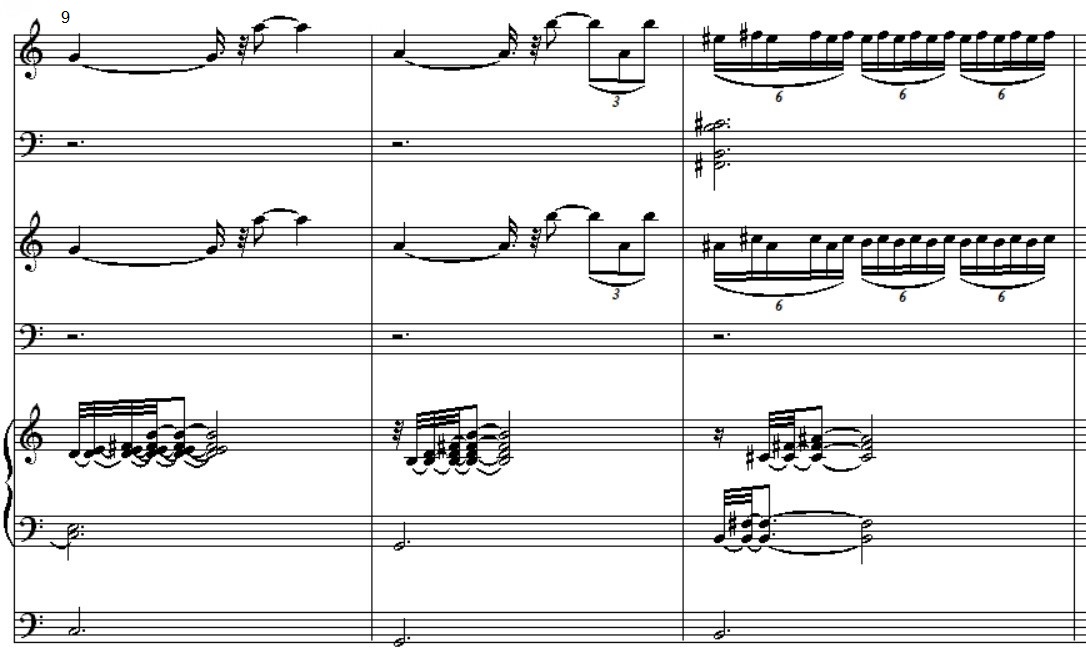 It must be a camel, section. As above, version for creating the midi file with the arpeggio notes approaching more detailedly how they are played on the CD.





It must be a camel, the section from above as how I included this example till the fall update of 2022. Transcription: KS (2nd printed edition, 2001; some details renewed in 2014).