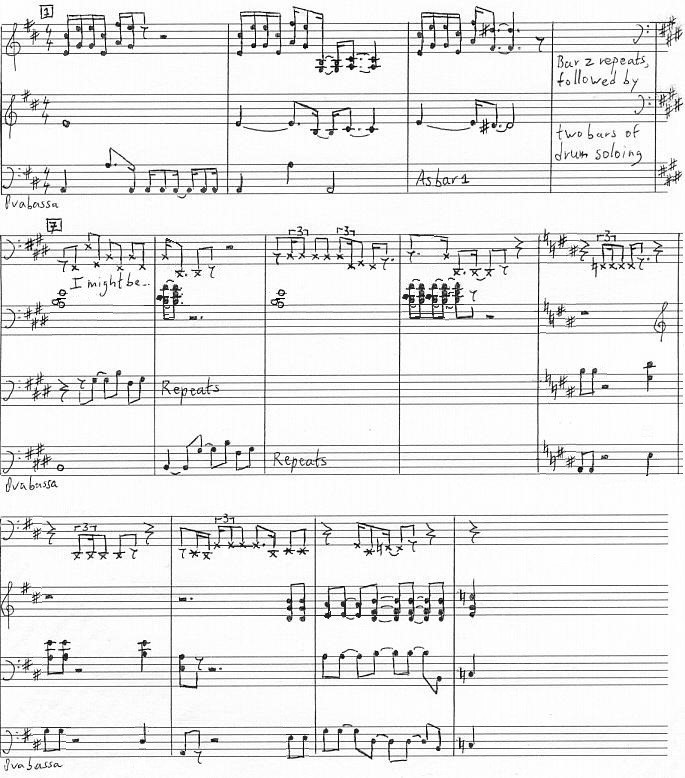 Montana, opening. Transcription: KS (3rd printed edition 2007; a few details corrected in 2015).
Note: Montana got transcribed in full by Paul Pappas, Hal Leonard publ. 2011.





The opening bars as shown in the Clement study (2009, page 325). See his own study or the left menu of this site for what he means by a Lydian system.






The opening bars as represented in the Overnite sensation guitar book. It's a convention in the Hal Leonard series to notate songs in major or minor. In this case A major. With the G always being natural, the actual key is modal, better described as A Mixolydian.





These opening bars again, notated as A Lydian. The altered notes, ensuing from this notation, are encircled.





Idem as A Mixolydian.