I. Soprano sax in Bb: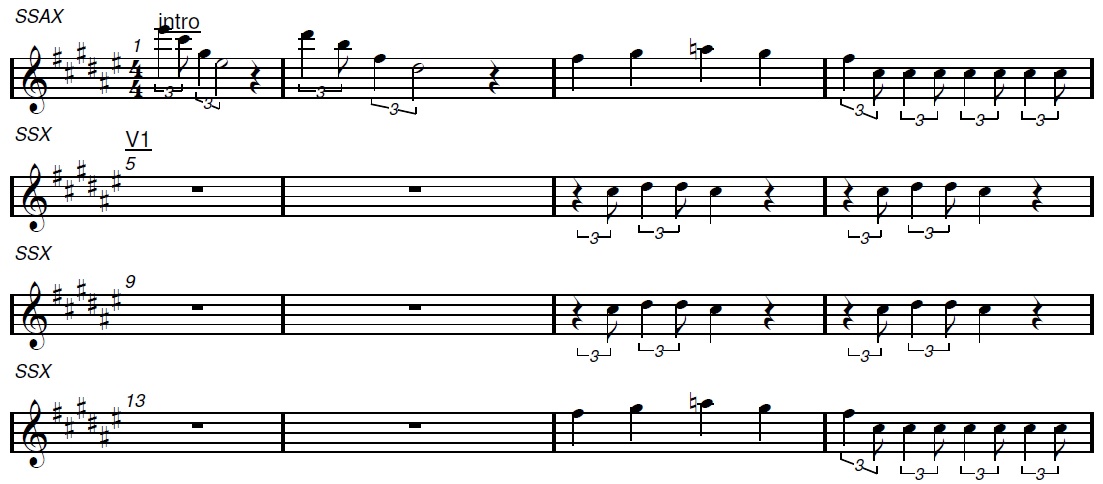 II. Tenor sax in Bb: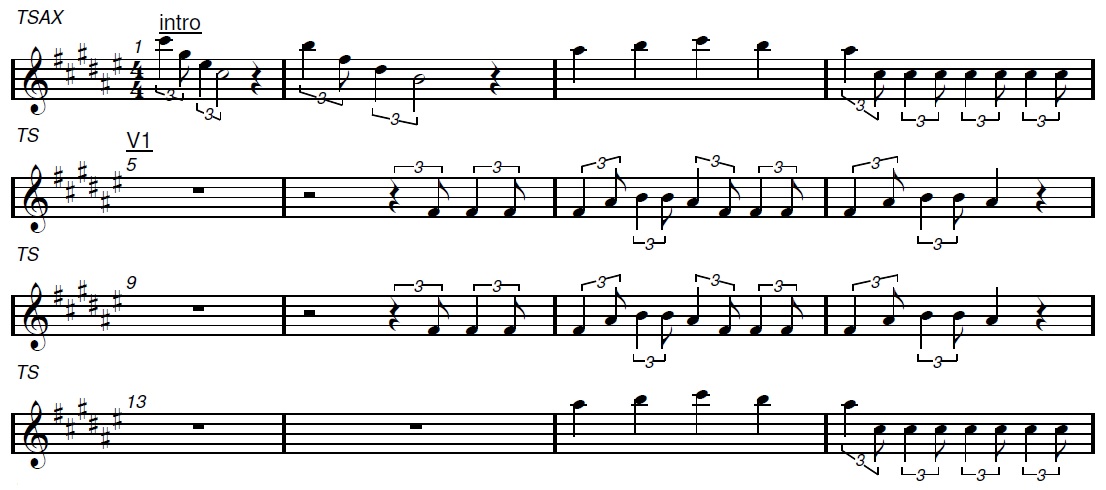 III. Trombone: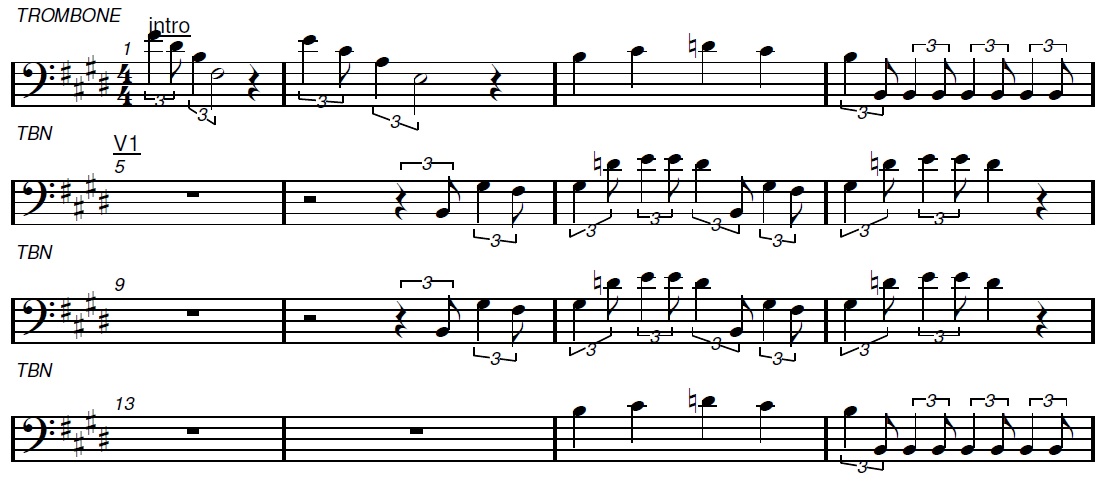 IV. Bass guitar: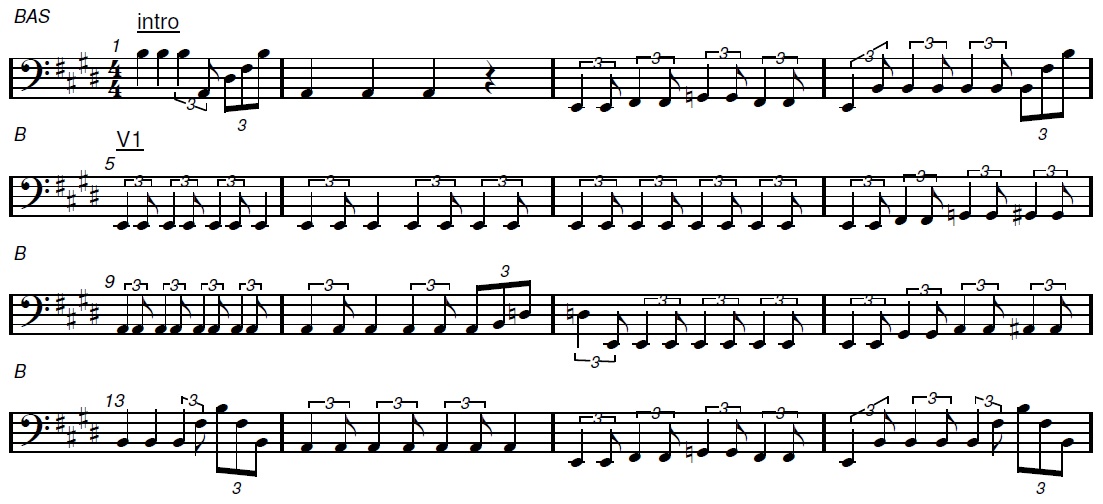 V. Vocal part sample:





Big leg Emma, intro and verse (arr. FiftyII50).
Note: the vocal part is included in an mp3 file I also received, upon which I'm basing part of the analysis (like the harmony upon V being a B chord).





Idem in the literal Zappa in New York execution, stressing the mingling of Dorian and Mixolydian in the vocal part too.